Jack (Jacob) Japheth was born on 24 April 1916 to David and Hannah Japheth in Bombay, India.
He graduated from one of the best schools in Bombay the Cathedral & John Connon High School, after doing both Junior and Senior Cambridge examinations. Since he had a flair for mechanical items he joined the service facility of the Ford Assembly plant in Bombay as an apprentice in various positions including vehicle inspection and paint shop and soon rose to the position of foreman.
In 1937 he was awarded the Sir Victor Sassoon Scholarship to study Automotive Engineering at the Automotive Engineering Training College in Chelsea London, from where he graduated with First Class honors and a diploma in Automotive Engineering. He continued his studies for the National Certificate in Mechanical Engineering at the Wandsworth Technical Institute in London. He completed his studies by attending a course at Messrs. Leyland Motors at Kingston on Thames.
Upon completion of his technical education Jack returned to India in 1940 and joined the Swiss Engineering Company in Bombay where he was placed in charge of the overhaul of all cars produced in Britain.
In 1941 he joined the Royal Indian Navy as a Motor Engineer and was soon promoted to Lecturer and Instructor in the Mechanical Training Establishment of the Navy, a position he held till 1945. He was promoted to Chief Divisional Engineering/Transport/Fueling Officer at H.M.I.S. "Hamla" in Marve, Bombay, where he was responsible for the proper functioning of a very large number of a variety of Naval & Land Equipment of the Navy. He was then promoted to Officer in Charge of the transport pool of the Royal Indian Navy. In 1951 he began his career at sea and held a wide variety of senior appointments.
During the course of his Naval Career he rose to the rank of Commander (Cmdr.) and served for a short period in Vietnam & at Indian Navy, Eastern Naval Command Head Quarters at INS Circars at Visakhapatnam, India.
During the course of his career Cmdr. Jack Japheth was awarded several medals for meritorious service both as a member of the Royal Indian Navy and later as a member of the Navy of Independent India. Among the medals he was awarded, were the India Independence Medal, The Star Medal, The Coronation Medal of King George VI and the Navy (Nav Sena) Medal of India.
Any story describing the life of Cmdr. Jack Japheth only in terms of his Naval Career would not be doing justice to the truly multi-faceted, colorful, gifted and talented person that Jack Japheth really is, and all this during an active professional career. Even today he assists with this record of his bio-brief, at the age of Ninety Seven. "A great Innings Jack - go for the century & more!"
So in the following paragraphs an effort will be made to describe this colorful personality and his contribution to society and the youth of future generations. All through his life Jack was and is an avid lover of art, culture and sports, with a flair for singing, drama and the organization and training of choirs and plays. While in the Navy he organized and set up a Champion Hockey Team at INS Circars. At another instance he headed the Jewish Scout Troop and took them to a great trip to the National Jamboree. While there he organized the Jamboree Choir which gave an excellent performance. He established, trained and organized the HaBonim Choir of the Baghdad Jewish Community in Bombay. He also established, trained & conducted during his stay in Calcutta and Cochin the Yael Jewish Choirs of Calcutta and Cochin. But Cmdr. Jack Japheth's great love is for drama and theatre. He has played a leading role in many hits in India. After retirement and immigration to Israel in 1966, he worked at Volvo and then later as Chief Engineer of Peugeot Motors.
He was a hit on the stage of the English Theatre in Israel from his premiere, winning numerous accolades and good critical revue upon his many roles. Below are some of the many pictures of the various roles and stage plays in which he has performed.
Cmdr. Jack Japheth / Family of David and Hannah Japheth
---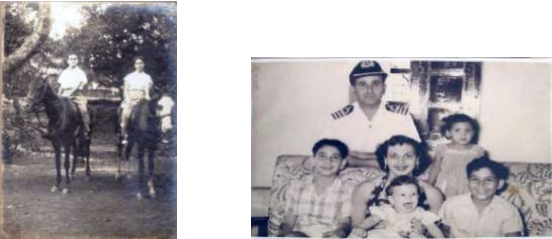 Jack and his (late)wife Florence / With ex-wife Rachel, Nelson, Michael, Leon & Benjamin
---
College Dinner at Grosvenor House. Front table left corner (black bow tie)–Jack Japheth
---
Cmdr. Jack Japheth at Visakhapatnam and other postings
---
On his Vietnam Tour of Duty of 14 months
---
With Dr. Rajendra Prasad, First President of India
---
Medals awarded to Cmdr. Jack Japheth (Naval Career)
---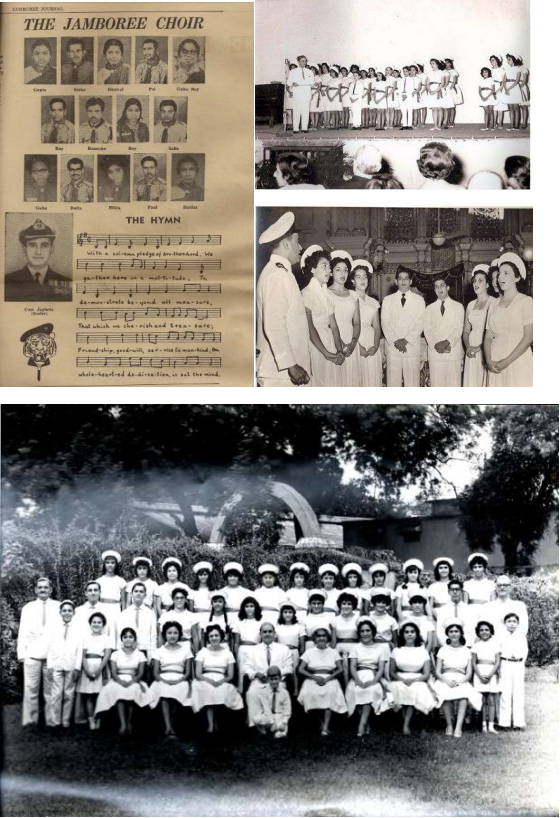 The Yael Choir of Calcutta is founded and conducted by Cmdr. Japheth Performed in All India Radio
---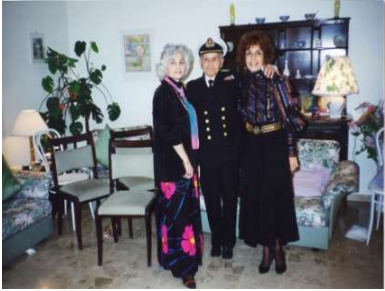 Cmdr. Japheth and wife Barbara and Aislynn(neice)
---

In Carmen / The Chinese Pendant – Dr.Fu Manchu
---
Toreador in Carmen / Mera Jutah Hei Japani / I Like to Cry at Weddings
---
Dance for Majority of One
---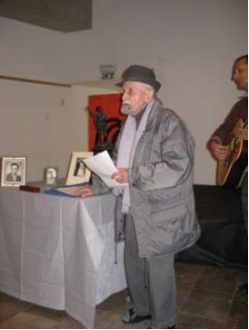 Cmdr. Jack Japheth at 97 (2013)
---
By
Nissim Moses-Historian Indian Jewish Heritage and Bene Israel Genealogy Research President Indian Jewish Heritage Center