Flt. Lt. Lloyd Moses Sassoon (Kandlekar)
---
Lloyd was born to Mozelle and Moses Sassoon Kandlekar on 15th July 1942 in Bombay,
India. His father was a very Chief Engineer-Bombay Region in the Bombay Port Trust
Authority.
Being from a well established family Lloyd studied in one of the very good Christian
(Catholic) Missionary School -St. Mary's High School in Mazagon, Bombay. Upon
matriculation he studied up to the Inter-Science Level at K.C. College Churchgate in
Bombay.
He then applied for and was selected as a cadet at the National Defence Academy (NDA) at
Khadakvasla at Deolali, Maharashtra, India in 1962. Upon completion of his officer's
Course at the NDA in 1965, he proceeded for his pilot's training at the Indian Air Force
flight training center in Jodhpur, Rajasthan. Lloyd rapidly rose from Pilot Officer to Flt
Lt. and was trained to be a Fighter/Bomber pilot and his last posting was to the 5th
Squadron-Canberra Bombers. This squadron was a very reputed and prestigious one and
was one of the coveted units of the Indian Air Force. Between the years 1967 to 1969 he saw
service in Madras (Now Chennai) and Agra. In 1969 his squadron was posted to Ambala.
On 27 Nov 1966 Flying officer Lloyd Sassoon married Sybia daughter of Elizabeth and
Robert Jacob Kasukar. Two sons were born to them, Dov born on 17 Nov 1968 and David
born on 19 Dec 1970.

In The India Pakistan war; which ultimately resulted in the liberation of East Pakistan and
the creation of Bangladesh, Lloyd fought on the western front against West Pakistan. On
one of the sorties on 4th December 1971 his Canberra Bomber was shot down near Lahore.
It should be noted that the Canberra Bomber has a crew of two persons, a pilot and a
navigator. The pilot has a parachute and the navigator does not have a parachute. So when
the plane was shot down the foregone conclusion was that the navigator was killed. During
the war the Pakistani Government did parade some captured India Pilots on Television
and many in India remember seeing Flt Lt. Lloyd Sassoon. But at the end of the war The
Indian Government declared Lloyd as missing in action and the Pakistani Government
claimed that Lloyd was killed when his plane crashed. Discrete inquiries through friends in
senior positions in the Pakistani Air Force claim that he was brutally murdered by the local
inhabitants(not officially confirmed or verified) when his plane was shot down near
Lahore.

In 1974 the wife of the Late Flt Lt. Lloyd Sassoon and her sons immigrated to Israel. Lloyd
has a brother Norman; who is a Captain in the Merchant Navy; still residing in Bombay,
India.

Several years later The Indian martyrs of the India-Pakistan wars from 1947 to 1999 were
honored by the Indian Air Force and the Government of India and their names were
inscribed on a monument in New Delhi on 27 Nov 1999. The government of India invited
the families of these martyrs to this function & presented them with mementoes.
---
Pictures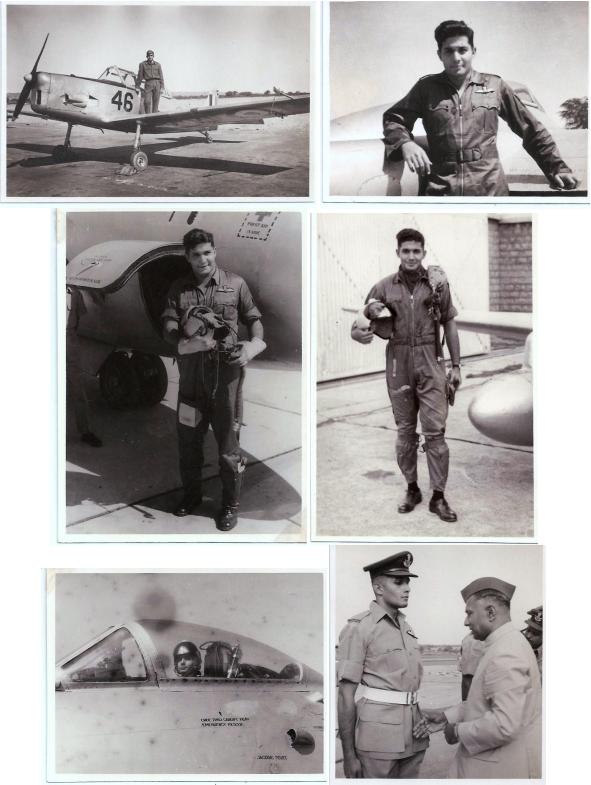 ---
Wedding Photograph of Lloyd Moses Sassoon and Sybia Robert Jacob
---
Lloyd with his parents Mozelle & Moses Lloyd / with his Brother Norman
Sassoon upon his Graduation from NDA
---
By
Nissim Moses-Hon. President
Bene Israel Heritage Museum & Genealogical Research Center